IN THIS ISSUE: Q&S Leadership | 988 | ERAS | APA Elections | A&E Abstracts 
Vote NOW in the APA Elections
Voting closes on January 31
If you're an APA member, you're invited to vote in the 2023 APA elections from January 3.
Robert Lee Trestman PhD, MD, and Ramaswamy Viswanathan, MD, DrMedSc, are the two candidates for president-elect. Dr. Trestman joined Carilion Clinic and the Virginia Tech Carilion School of Medicine in 2017 as professor and chair of Psychiatry and Behavioral Medicine. ACLP member Dr. Viswanathan is professor and interim chair of Psychiatry, director of C-L Psychiatry and C-L Psychiatry Fellowship, at SUNY Downstate Health Sciences University, New York.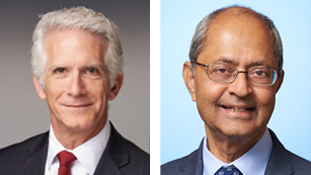 ACLP asked the candidates about issues of concern to the Academy. The questions and answers are here.
Also standing for APA roles among other candidates are ACLP members Kenneth Ashley, MD, FACLP, chair of the Academy's Bioethics SIG, who is an APA 2023 trustee candidate; and Kamalika Roy, MD, who is a candidate for APA's 2023 minority/underrepresented representative trustee.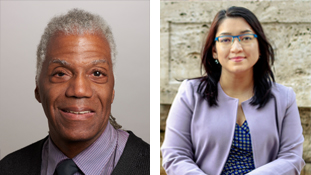 Candidate profile details are here.
Voting closes on January 31. Results are due by February 15.