Success for ACLP Members in APA Elections
New president-elect takes 55.6% of the vote
ACLP member Ramaswamy Viswanathan, MD, DrMedSc, FACLP, has been elected president-elect of the American Psychiatric Association (APA). Dr. Viswanathan took 55.6% of the vote in APA's 2023 National Election. He takes up his post in May.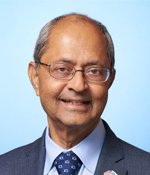 Results, announced last month, are not official until approved by APA's Board of Trustees at their mid-March meeting.
In further success for Academy members in the vote, Kamalika Roy, MD, MCR, was elected Minority/Underrepresented Representative Trustee with 51.7% of the vote for that appointment; and Kenneth Ashley, MD, FACLP, was also elected a trustee with 56.9% of the vote in his area category.
All three are C-L psychiatrists. Dr. Viswanathan has been a fellow of the Academy since 1996. In a campaign statement for the election, he declared: "Our tagline Advancing Integrated Psychiatric Care for the Medically Ill is a principle I live by."
Dr. Viswanathan has been providing integrated psychiatric care at SUNY Downstate's HIV Clinic since 1989. "I was fortunate to have been mentored by pioneers in integrated care," he says. He was a member of the APA's Committee on Consultation-Liaison Psychiatry and Primary Care Education from 1992 to 1998, and has been active in the APA in several leadership positions, including as Minority and Under-Represented Groups Trustee on the Board (2017-2019) and as a long-standing member of the APA Assembly. He is also a  member of the American Medical Association (AMA).
Dr. Viswanathan is Board Certified in Psychiatry, Internal Medicine, Consultation-Liaison, Geriatric, Addiction and Forensic Psychiatry. His research has been in physician communication, ethics, innovations in psychotherapy and pharmacotherapy, treatment adherence in gynecologic cancers, pediatric sickle cell disease, HIV, and substance use.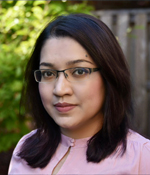 Dr. Roy is a psycho-oncologist and a passionate advocate for women and underrepresented physicians in organized medicine. She is board certified in Psychiatry and C-L Psychiatry. Currently, she is faculty in the Department of Psychiatry and Behavioral Sciences at the Oregon Health & Science University and serves as the university's program director of C-L Psychiatry Fellowship. She is chair of ACLP's Fellowship and Awards Subcommittee and presides over the APA Women's Caucus.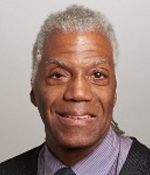 Dr. Ashley is an associate professor of clinical psychiatry at the Icahn School of Medicine and an attending psychiatrist in the Division of C-L Psychiatry and Psychosomatic Medicine, Mount Sinai Beth Israel Hospital. He is a member of APA's Council on C-L Psychiatry. He co-chairs the ACLP Bioethics SIG and he served on the ACLP DEI Task Force.
Dr. Ashley has written, taught, and lectured nationally and internationally on mental health issues related to HIV, LGBTQ+, race/ethnicity, and culture/diversity/disparities/health equity.