MEMBER-SUBMITTED LINKS
This page contains links suggested by our members. Please do send suggestions about links you have found particularly useful to our email for website submissions, covid-19@clpsychiatry.org (this is different from the list server email, covid-19@list.clpsychiatry.org which you must subscribe to at http://list.clpsychiatry.org/scripts/wa.exe?SUBED1=COVID-19&A=1). Thank you to members who have submitted the following links.
---
CLINICAL INFORMATION
Excellent Update from a Physician on the Front Lines in NYC
This video from Dr. David Price of Weill Cornell Medical Center describes the typical course of the illness, steps to take to protect yourself in the community, and actions needed if you have symptoms.
https://vimeo.com/399733860
---

ORGANIZATIONAL WEBSITES
American Psychiatric Association
The APA website contains an array of useful links for practitioners, including resources related to telepsychiatry. Notable content includes links to government guidance on practice: note that Medicare and Medicaid in many states now cover telepsychiatry more fully; the Office of Civil Rights has announced that HIPAA regulations will be enforced with discretion so that providers may provide needed medical care; the DEA has suspended enforcement of the Ryan Haight Act that required in-person assessment prior to prescribing controlled substances; SAMSHA has loosened requirements for medication-assisted treatment of opioid dependence; the FDA permits use of best medical judgment with regard to REMS requirements regarding clozapine and other drugs.
APA's Telepsychiatry Toolkit
https://www.psychiatry.org/psychiatrists/practice/telepsychiatry/toolkit
American Medical Association
This site is assembled from their resources and continually updated.
A physician's guide to COVID-19.
APA Coronavirus Resources
https://www.psychiatry.org/psychiatrists/covid-19-coronavirus
Practice Guidance for COVID-19
https://www.psychiatry.org/psychiatrists/covid-19-coronavirus/practice-guidance-for-covid-19
NEJM resource page on Covid-19
https://www.nejm.org/coronavirus?query=RP
---

TELEPSYCHIATRY, VIDEOCONFERENCING, AND REMOTE PATIENT CARE
See the resources from the American Psychiatric Association above, including training in telepsychiatry technique.
American Psychological Organization free course in telepsychology
This organization is offering a free course in use of telehealth modalities in psychology.
https://apa.content.online/catalog/product.xhtml?eid=15132&eid=1921
How to Integrate Video Teleconferencing into Inpatient Rounds from Johns Hopkins
This video gives hints for protecting the medical team by telerounding. The use of a headstrap-mounted cell phone is particularly novel (around minute 12).
http://gme.med.jhmi.edu/administration/video1.php
---

PSYCHOLOGICAL REACTIONS AND SUPPORTIVE RESOURCES
MGH Guide to Covid-19 Coping
The MGH Department of Psychiatry has put together a curated set of resources related to support and coping for patients, parents, and providers. Some resources are from that department and some are from outside. This document will be updated. https://drive.google.com/file/d/1P-EQwCqjTHr93fGBk4fqB1sM735390dg/view 
A pdf version is here:
https://www.clpsychiatry.org/wp-content/uploads/MGH-Psychiatry-Guide-to-Mental-Health-Resources-for-COVID-19.pdf
VITALtalk Guide to Talking with Patients about Covid-19
This is a useful guide for discussions with patients: may be particularly useful to pass on to the medical providers with whom you are working. This group provides useful resources for physician communication: while you are on the website check resources about breaking bad news or end-of-life discussions.
https://www.vitaltalk.org/guides/covid-19-communication-skills/

A pdf version is here:
https://www.vitaltalk.org/wp-content/uploads/COVID-Guide-English-1.pdf
Psychological First Aid
The National Child Traumatic Stress Network and the VA's National Center for PTSD have collaborated on this extensive manual.
https://www.nctsn.org/sites/default/files/resources//pfa_field_operations_guide.pdf
The American Psychological Association has a useful webpage on Psychological First Aid.
https://www.apa.org/practice/programs/dmhi/psychological-first-aid/resources
Study on psychological responses to Covid-19 crisis in hospital workers
This study in JAMA Network Open describes concerning levels of stress in front line workers. https://jamanetwork.com/journals/jamanetworkopen/fullarticle/2763229
Review of psychological responses to quarantine
This review in Lancet covers reactions to isolation interventions.
https://www.thelancet.com/action/showPdf?pii=S0140-6736%2820%2930460-8

Wellness Apps
Some of the better-known apps are:
Headspace: a stress/meditation/relaxation and sleep app free with NPI provider number.
https://www.headspace.com/health-covid-19
10 percent happier: a stress/meditation/sleep app free to all healthcare providers with code HEALTHCARE.
https://www.tenpercent.com/
---

SYSTEM RESPONSES AND PLANNING
SAMSHA Handbook: TAP 34:Disaster Planning Handbook for Behavioral Health Treatment Programs
This 2013 resource seems prescient.
https://store.samhsa.gov/product/TAP-34-Disaster-Planning-Handbook-for-Behavioral-Health-Treatment-Programs/SMA13-4779
Hospital Policy for Allocation of Scarce Resources from the University of Pittsburgh
This policy may be of use to hospitals developing ICU policies.
https://ccm.pitt.edu/node/1107
---

EPIDEMIOLOGY
Book: Psychiatry of Pandemics: A Mental Health Response to Infection Outbreak, by Damir Huremović, MD, MPP, FACLP
Dr. Huremović is likely the only ACLP member to have edited a book on the psychiatry of infectious epidemics. This link may open a pdf of the book if activated within your institutional network.
https://link.springer.com/book/10.1007/978-3-030-15346-5
Epidemiological incidence tracking
The Financial Times provides this continuously updated resource.
https://www.ft.com/coronavirus-latest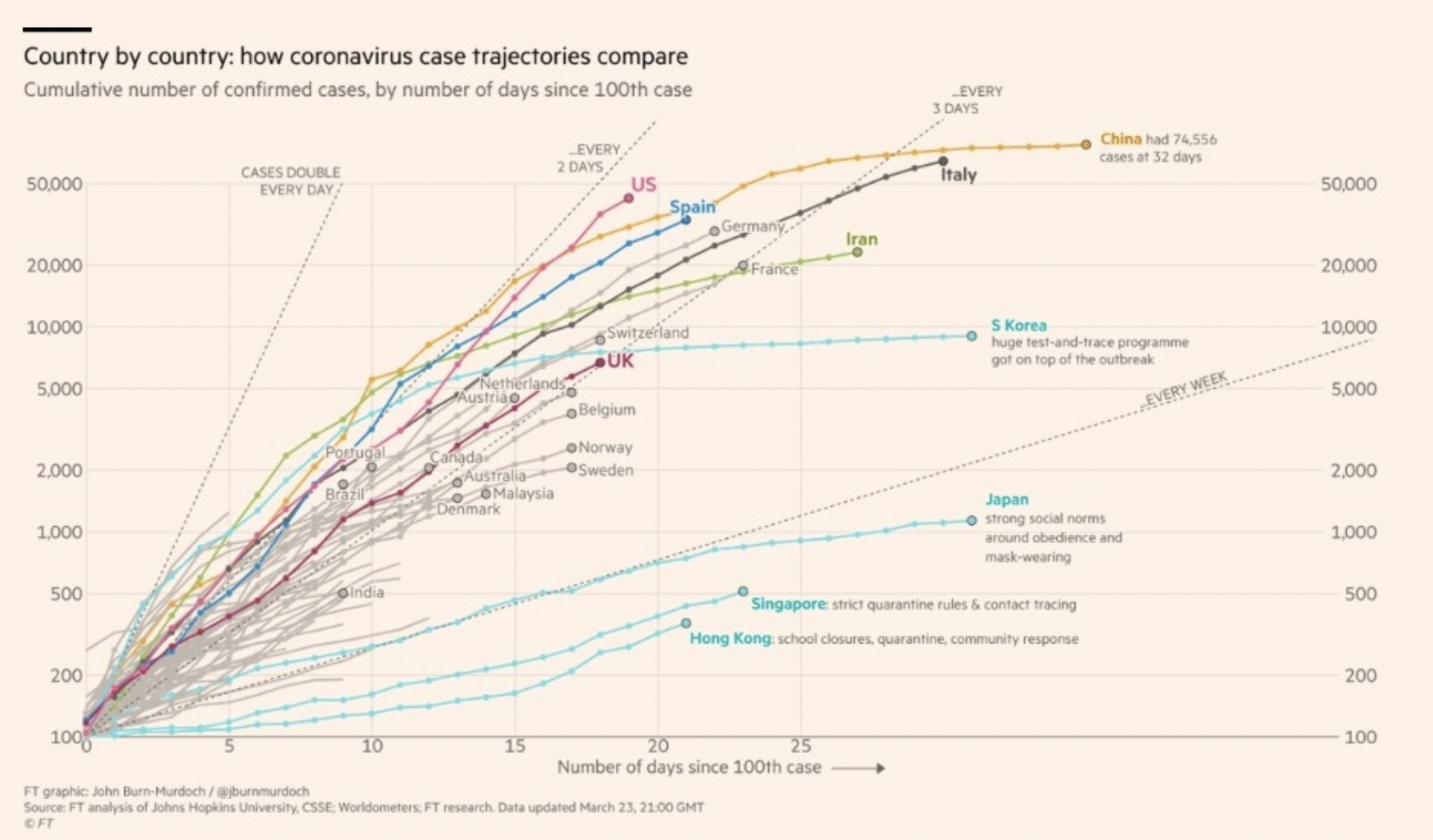 Epidemiological geographical tracking
This is from the Johns Hopkins Center for Systems Science and Engineering (CSSE), whose website also provides detailed analysis of the Covid-19 crisis.
https://www.arcgis.com/apps/opsdashboard/index.html#/bda7594740fd40299423467b48e9ecf6