Academy Announces Three of the Top Awards for 2023
Research is 'a unique investigation into one of the most challenging problems in C-L Psychiatry'
Three of ACLP's top awards for 2023 have been announced.
Wayne Katon Research Awards
Gen Shinozaki, MD, FACLP, associate professor of Psychiatry and Behavioral Sciences, Stanford University School of Medicine, is the recipient of the Wayne Katon Research Award. Dr. Shinozaki was selected by the Academy's Research and Evidence-Based Practice Committee.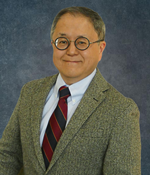 Dr. Shinozaki's research is focused on delirium, using various innovative approaches, including the bispectral EEG (BSEEG) device and algorithm development for the detection of delirium and prediction of patient outcomes including mortality validated over 1,000 patients, and the epigenetic studies investigating the role of neuroinflammation in delirium pathophysiology and aging using human and mouse samples. His team aims to develop epigenetic biomarkers for delirium to predict, detect, and monitor illness course, treatment response, and patient outcomes. The data can also shed light on the pathophysiological basis of delirium to develop novel therapeutics.
"I commend Dr. Shinozaki for his unique investigations into one of the most challenging problems in C-L Psychiatry as recognized by this prestigious award," says chair of the Research Subcommittee of the Research and Evidence-Based Practice Committee, Jeffrey Staab, MD, MS, FACLP.
For last several years, the Shinozaki Lab has been working on a small point-of-care EEG device to detect delirium and predict patient outcomes. "Undetected delirium in hospitalized elderly patients greatly increases mortality, length of stay, and rates of post-discharge institutionalization," says Dr. Shinozaki. "One-year mortality rates after delirium can be as high as they are for heart attacks. Beyond those human health costs, annual financial losses due to delirium are estimated to be over $150 billion in the US alone.
"Current diagnostic and screening methods for delirium based on conventional 20-lead EEGs or various questionnaires have a number of drawbacks. The former is time-consuming, expensive, and cumbersome. The latter is also time-consuming, requiring many hospital staffs, thus expensive, and can be highly subjective. Thus, they are neither practical nor feasible for screening large volumes of hospitalized patients, even if limited only to high-risk populations.
"This BSEEG project aimed to prove the feasibility of developing an accurate/objective portable point-of-care device for delirium detection and screening in hospital settings. As envisioned, this bispectral EEG system (using only one EEG channel) is rapid, objective, low-cost, and user-friendly. It is based on a novel signal-processing algorithm that can detect delirium early on and predict outcomes to save patients' lives, hospital resources, and health care costs. Now it is replicated and validated over 1,000 inpatients in our recent-published data—undeniable technology that can help our patients."
The Wayne Katon Research Award honors an individual studying psychopathology in the medically ill and is intended to recognize a currently active researcher in the field of Psychiatry of the medically ill.
The award consists of a $1,000 honorarium as well as complimentary registration, travel costs and accommodation for CLP 2023. Dr. Shinozaki will be delivering a presentation at the meeting, Game changing approach for delirium: Novel bispectral EEG device and epigenetic investigation, Friday, November 10, 11:15am).
Don R. Lipsitt Award for Achievement in Collaborative Care
The Don R. Lipsitt Award for Achievement in Collaborative Care has been awarded to Lorin Scher, MD, FACLP, clinical professor and vice-chair for education, UC Davis School of Medicine.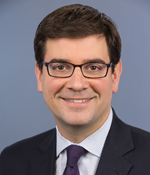 At UC Davis Health, Dr. Scher serves as the director of Integrated Behavioral Health Services across the university's ambulatory care network and affiliates.  He also serves as the medical director for Government and Community Relations at UC Davis Health, focusing on population health, mental health policy, and health equity initiatives. 
Dr. Scher treats patients suffering from medical and surgical illnesses in both inpatient and outpatient settings. He supervises medical students, residents, fellows. and allied health professionals across services, including its C-L Psychiatry service, emergency psychiatry service, primary care, and within the ambulatory case management team.
Dr. Scher's research interests focus on integrating behavioral health programs in primary care services. His team has implemented validated screening measures and a stepped-treatment model to improve patient outcomes. The stepped program includes electronic consultations, ambulatory case management services, the collaborative care model (CoCM) for common psychiatric conditions, telepsychiatry services, and embedded psychiatric consultants.
The Academy's Research and Evidence-Based Practice Committee chose Dr. Scher for the award which recognizes an individual who has demonstrated excellence and innovation in the integration of mental health with other medical care through collaborative care.
Committee chair Chris Celano, MD, FACLP, says: "Dr. Scher's nomination demonstrated the tremendous work he is doing to advance collaborative care in multiple treatment settings. He is an excellent choice for this award, and I am very excited to hear him present his work at this year's annual meeting!"
The award consists of a $1,000 honorarium and complimentary registration for CLP 2023 where Dr. Scher is invited to deliver a workshop (being scheduled).
Foundation Research Professor
Three early career researchers are being selected from applicants to be mentored over the year ahead by the Academy's 2023 Foundation Research Professor, Samantha Meltzer-Brody, MD, MPH.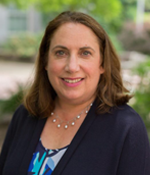 Dr. Meltzer-Brody is a distinguished professor and chair of the University of North Carolina (UNC) Department of Psychiatry, and director of the UNC Center for Women's Mood Disorders.
Her research focuses on the promotion of mental health in women across the reproductive lifecycle. Specifically, she investigates the epidemiologic and biological predictors of perinatal depression, the impact of adverse life events on postpartum mental health, and the efficacy of psychological and pharmacologic treatments of postpartum depression.
Dr. Meltzer-Brody has been principal investigator or co-PI for over 25 grants and has received funding from the National Institutes of Health, the North Carolina Department of Health and Human Services, multiple charities, and industry sources.
Her current work includes serving as co-PI of a Patient Centered Outcomes Research Institute grant to study psychological interventions for perinatal depression; lead of the Postpartum Depression Action Towards Causes and Treatment (PACT) Consortium; and co-PI of a large-scale international genetic study of postpartum depression. Additionally, she participates in perinatal depression initiatives in Malawi and Zambia.
The ACLP Foundation Research Professor Award honors an individual who has a substantial research achievement background in an area relevant to C-L Psychiatry, as well as a proven track record as a mentor.
The award consists of a $10,000 honorarium and complimentary registration for CLP 2023 where she is invited to offer a lecture at the Research for Researchers session (being scheduled).