Top Awards Presented at Plenary
Recipients give their award lectures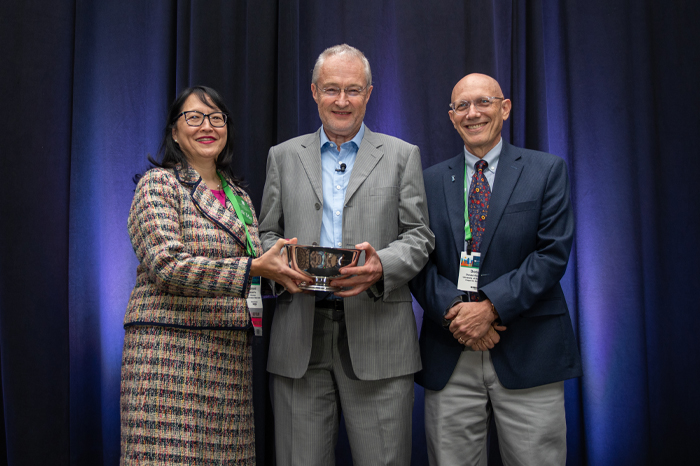 This year's Eleanor and Thomas P Hackett Memorial Award—the Academy's highest honor—was presented to Michael Sharpe, MA, MD, FACLP. See ACLP News report here. Dr. Sharpe gave the Hackett lecture on his theme A Special Relationship during plenary three. He was introduced by Donald Rosenstein, MD, FACLP.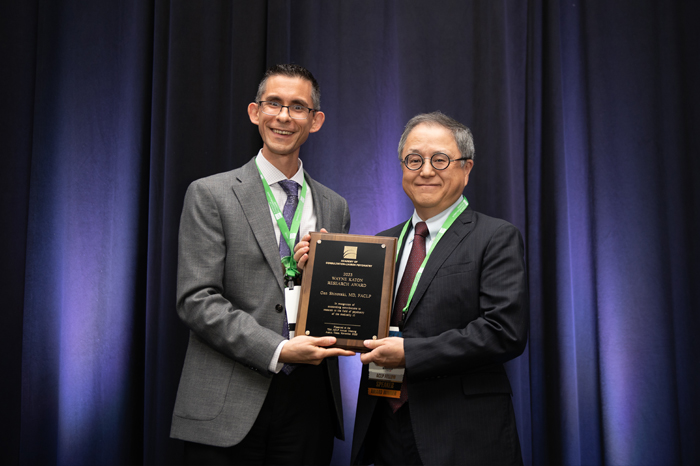 Gen Shinozaki, MD, FACLP, was selected for the Wayne Katon Research Award by the Academy's Research and Evidence-Based Practice Committee. See report in ACLP Rolling News here. He also gave his award lecture during Friday's plenary and was presented with his award by Chris Celano, MD, FACLP.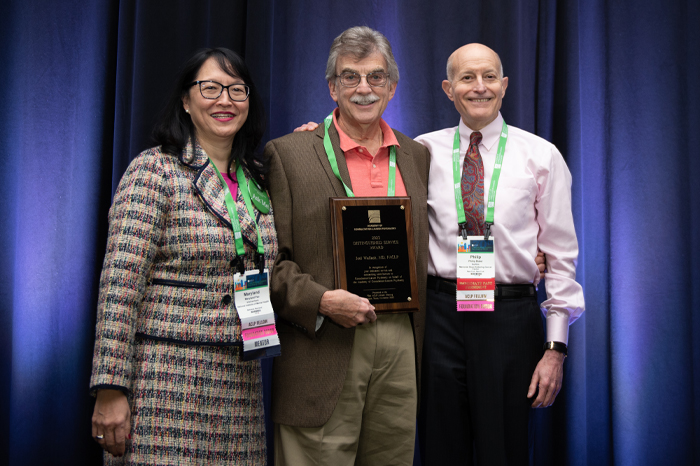 Joel Wallack, MD, FACLP, received his award honoring his distinguished service to the Academy. See the
Rolling News report here
.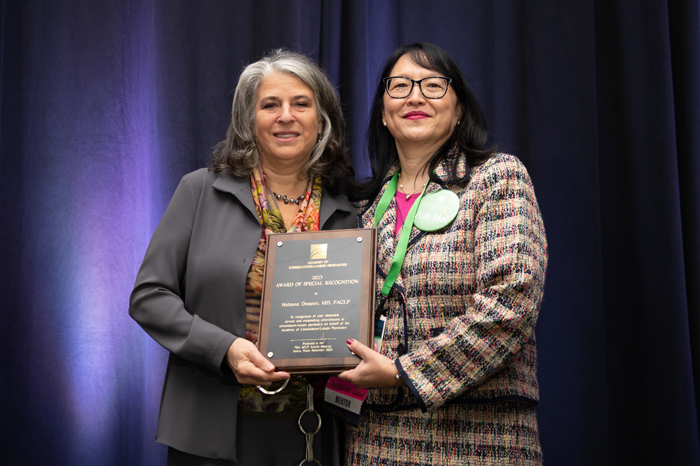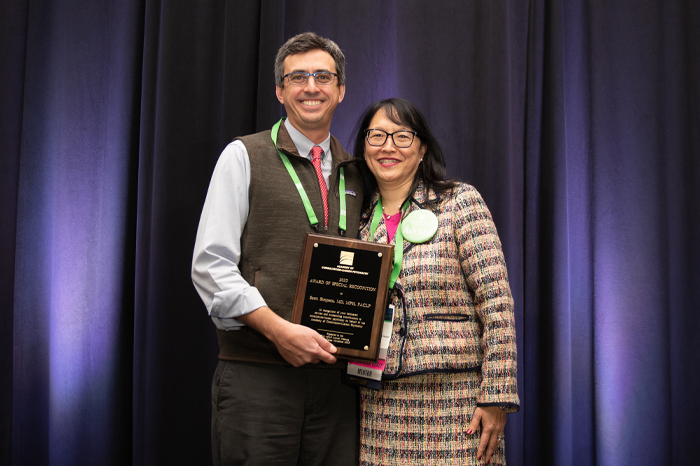 Neham Dresner, MD, FACLP, and Scott Simpson, MD, MPH, FACLP, received special recognition awards presented by Maryland Pao, MD, FACLP. See the
Rolling News report here
.