Activist Pressure "Puts Beneficial Treatments at Risk"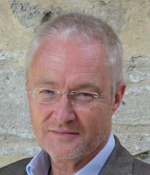 ACLP's president-elect, Michael Sharpe, MD, FACLP, has voiced concerns in a podcast that research identifying beneficial treatments for patients may be removed from the public domain as a result of fierce campaigns by activists.
The highly respected and influential science journal Cochrane Reviews is said to have been on the verge of removing systematic reviews on graded exercise therapy (GET) and cognitive behavior therapy (CBT) for the treatment of chronic fatigue syndrome (CFS)—sometimes referred to as myalgic encephalomyelitis or ME—from its library, under pressure from activists.
Emails seen by news agency Reuters show Cochrane editors asking researchers who conducted the analysis, which was published in April 2017, to agree to it being withdrawn. They also ask the review's authors to agree to a statement saying their analysis requires "further work in response to feedback and complaints."
Cochrane has since said it is reviewing publication of the much-cited research following complaints. As ACLP News went into production in late December, no further comment nor action had been made public and the systematic review Exercise Therapy for Chronic Fatigue Syndrome was still accessible online through the Cochrane Library.
Cochrane's standpoint has been described by the research team based in Norway that did the review as "disproportionate and poorly justified." Activists, however, hailed it as a victory.
Concerns about Cochrane's plan to withdraw published studies were expressed in a podcast in Guardian Science, an online offshoot of The Guardian newspaper. Dr. Sharpe, professor of psychological medicine at Oxford University, says in the podcast that activists are aiming to position CFS as an exclusively neurological condition unresponsive to psychological therapies, whereas a major clinical trial published by Dr. Sharpe and colleagues (the PACE trial)—one of the studies included in the Cochrane systematic reviews—indicated that cognitive behavioral and graded exercise therapy can be helpful for people with CFS.
Evidence from at least ten published studies shows psychological approaches, such as GET and CBT, can help some CFS and ME patients improve. Yet, critics say this amounts to a suggestion that the syndrome is a mental disorder, or "all in the mind." They campaign to block or discredit research looking at psychological or behavioral treatments, arguing that patients are physically, not psychologically, debilitated.
CFS and ME are thought to affect as many as 2.5 million people in the US and about 250,000 people in the UK, although estimates vary widely.
Published in the Cochrane Database of Systematic Reviews, Cochrane's evaluations are considered a gold standard in scientific literature and known internationally as dispassionate analyses of the best evidence on a given subject. It is unusual for Cochrane to withdraw a review without the authors' agreement and unless new scientific evidence emerges for inclusion in an update.
Reported by Reuters, Sir Colin Blakemore, FRS professor of Neuroscience and Philosophy in the School of Advanced Study, University of London, and emeritus professor of neuroscience at the University of Oxford, has said Cochrane's withdrawal plan sets a worrying precedent for scientific evidence being overridden by the opinions of activists.
The withdrawal would also be "a departure from the principle that has always guided Cochrane reviews—that they should be based on scientific and clinical evidence, not influenced by unsubstantiated views nor commercial pressures."
He also warned of the risk of wider effects on all patients if a respected scientific journal such as Cochrane Reviews "capitulates" to lobbying from small numbers of vocal patient campaign groups.
"This could change medical practice," he said. "And that could mean that patients with this very serious condition are denied access to treatments that might help them, and which evidence suggests can help some of them."
Sir Colin experienced lobbying by CFS activists when he was chief executive of the UK's Medical Research Council from 2003 to 2007.
Cochrane Reviews editor-in-chief David Tovey has said in emails that the research at the center of the dispute had received "extensive feedback." The decision to withdraw the review temporarily would give authors time to respond to several points in a complaint which "we felt … raised issues we needed to address." In a Reuters telephone interview, he added: "This is not about patient pressure. This was a decision we reached with difficulty because we know the incredibly challenging environment this review sits in."
In an email to ACLP News, he adds: "This is a challenging matter, and our primary concern is the reliability of the Cochrane Reviews."
The podcast is here:
https://www.theguardian.com/science/audio/2018/nov/02/what-role-should-the-public-play-in-science-science-weekly-podcast