Register Now for the European Annual Conference
June 19-22, 2019, in the Netherlands
Keynote lectures at this year's EAPM annual conference will question whether integration of mental and physical care remains only a dream and will describe how mental states can be incorporated into the somatic symptom mix to make value-based health care possible.
EAPM is a strategic partner of ACLP.
Keynote speakers are: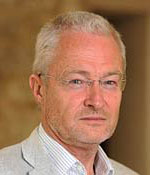 ACLP president-elect Michael Sharpe, MD, FACLP, also EAPM vice-president, is a hospital psychiatrist highly experienced in integrated care. Dr. Sharpe is head of the Oxford Psychological Medicine Centre and leads the multi-morbidity theme of the Oxford Collaboration for Leadership in Applied Health Research and Care.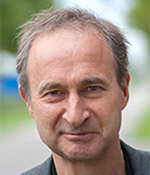 Jim van Os, MD, professor of Psychiatric Epidemiology, is described by EAPM as a "pop star" in Psychiatry. With a focus on patient-centered and personalized care, Dr. van Os is especially interested in contextual and psychosocial influences on symptom formation. He is medical manager at the Brain Center Rudolf Magnus, Utrecht University Medical Center.
Other plenaries at the conference—in Rotterdam, the Netherlands, on June 19-22—will reflect on models of integrated care in different populations, and how patients themselves can be involved in their own care.
More information about the program is here.
Parallel sessions will cover a range of topics from integrated complexity care to momentary e-health assessment.
Joint ACLP-EAPM preconference
The preconference (on Wednesday, June 19) is a joint venture between EAPM and ACLP. It will focus on physiological and psychological pathways of psychosomatic syndromes.
Together, European and American scientists will give an impression of the body-brain crosstalk and how psychological adversity impacts functional somatic conditions and, vice-versa, how somatic conditions influence affective wellbeing, says conference chairman Carsten Leue, MD.
EAPM Travel Award
EAPM is offering 10 travel awards to younger researchers who submit an abstract for the conference. The award includes €300, a year's membership of EAPM, and the conference registration fee.
See here for more information about awards.
Conference venue
In the vibrant heart of the city of Rotterdam is the World Trade Centre Rotterdam, which houses the Postillion Convention Centre WTC Rotterdam.
This iconic building is one of the few buildings that survived World War II bombing of Rotterdam. The 1,000 m² Rotterdam Hall is the main conference room. The Town Hall room on the 2nd floor offers a view of the Rotterdam skyline.
Rotterdam has a compact city center and 1,500 hotel rooms, ranging from economy to luxury, are within a five-minute walk of the convention center.
Hotels and the convention center are walking distance form Rotterdam Central Station where the fast train from Schiphol Airport (Amsterdam International) arrives. It takes approximately 20 minutes to get from the airport to Rotterdam.
Use this link to register now!