Big Savings Evidenced from New Sitter Protocols
$894K per year saved at one medical center
It has been estimated that US hospitals spend $2 billion a year on sitters—staff who sit and supervise vulnerable patients and notify care providers if behavioral risks evolve and patients become a danger to themselves or others.
Often referred to as constant observation (CO), this practice is required by The Joint Commission in many cases and is generally considered mandatory.
However, an evidence basis to support the use of CO for specific conditions, such as suicide risk, let alone to guide development of standards or protocols for how to administer it, is lacking. And there is no CO standardization applied across general hospitals and emergency departments.
Lack of evidence has led to questions such as:
Does it really keep the patient safe?
Does it reinforce positive behavior among patients? Or does it humiliate or demean some patients?
Is there a better way without having to sit and watch one-to-one?
Certainly, budget administrators are interested in whether more cost-effective approaches are feasible.
C-L psychiatrists are uniquely positioned to study and lead improvements in CO policies, especially as CO is mostly adopted in cases of suicide risk.
Those were the views of presenters from four US medical centers when the subject was aired in a general session at CLP 2018. They covered: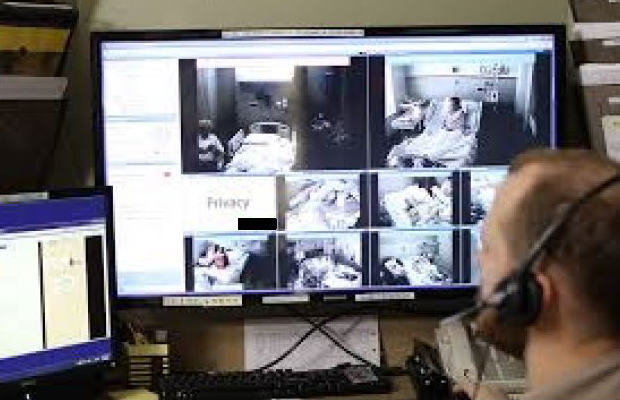 Reduction of the need for CO through proactive psychiatric consultation.
Application of a Multidisciplinary Consultation-Liaison Team to improve management of patients on CO.
Stratification of observation levels in the emergency department based on behavioral risk scales administered at triage.
Use of Continuous Virtual Monitoring, in which the observer provides CO to multiple patients at once from a central location via live stream video.
CO protocols, it was concluded, have the potential to substantially decrease costs without compromising safety.

The 591-bed NYU Winthrop Hospital, New York, spent $2.3m on sitters alone in 2014. A study of 533 patients over six months showed that its CO practices were costly and did not always add to safety. It resulted in a protocol involving proactive assessment by a psychiatric nurse practitioner of patients who remained on CO beyond 12 business hours. The "ACE" intervention was instituted—targeting activity, comfort, and environmental adjustments, including re-orientation of patients by sitters. Whenever necessary, pharmacologic management was employed.
The protocol has resulted in a 33% drop in monthly spend (projected savings of $760,000 per annum), 15% reduction in length of stay, and additional benefits, such as reduced falls and readmissions.
The 533-bed Queen's Medical Center, Honolulu, a major teaching hospital of the John A. Burns School of Medicine, spent $1.2m on sitters in 2014-2015. A sentinel event in 2014 triggered formation of a Multidisciplinary Consultation-Liaison Team that complemented the existing psychiatry C-L service and included advanced practice nurses and creative arts (art and music therapists.) The annual cost of sitters was reduced by $894,000. The new service facilitated implementation of suicide screening protocols and increased education for medical/surgical nursing staff, a frequent source of CO requests.
At the Denver Health Medical Center emergency department (where one in four patients have a behavioral health diagnosis, complicating their visit), a new safety level "formula" triages patients into high, moderate, and low-risk categories. Only high-risk patients are given a one-to-one sitter, whereas other risk levels are maintained on lower levels of observation. This model allows for more dynamic risk assessment and triage for treatment. Since the formula was rolled out in April 2018, one-to-one sitting has been reduced by 25%.
Brigham and Women's Hospital, Boston, has spent about $10K on Continuous Video Monitoring technology for both general hospital and emergency department settings: patients are observed remotely by trained monitoring technicians. The "camera on wheels" enables technicians to watch higher volumes of patients—up to 10 at a time are monitored—as well as have a 360-degree view of their rooms at a much lower cost than previously incurred with CO practices.
To date, the technology has been used mostly with geriatric patients, but a suicide prevention protocol adopting the system was recently piloted. Cost reductions were not the direct result of the protocol, however, because the staff who were relieved from CO duty were reassigned to other patient care activities. Video monitoring, however, now means they can spend more time on other nursing practice to the benefit of patients.
"CO protocols have the potential to substantially decrease costs without compromising safety."
These CLP 2018 presentations, To Sit or Not to Sit: C-L Psychiatrists Leading Safe and Sensible Constant Observation Policies, are among recorded sessions available in the Academy's Live Learning Center, free to those who registered for the annual meeting and at a modest charge to those who did not attend.