Psychosocial Predictors Identify Mortality Risk in Liver Transplant Patients
Gender discrepancies point to greater risk among women
When liver transplant candidates undergo psychosocial assessment, scales such as the PACT (Psychosocial Assessment of Candidates for Transplantation) are used to capture and quantify psychiatric and social variables.
Several studies have examined pretransplant psychosocial variables and their impact on outcomes. But, in general, they have not employed a standardized psychosocial screening tool—and even those that have used the same measures have not differentiated outcomes between male and female recipients.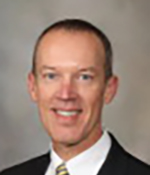 "Therefore, it had remained unclear whether standardized screening tools, designed to identify and quantify psychosocial risk for poor outcomes in transplant populations, truly succeeded in their intended purpose," say researchers from the Department of Psychiatry & Psychology at the Mayo Clinic, Rochester.
So, they set out to assess associations between the PACT score and survival among liver transplant recipients at their transplant center. They examined records of all 1,040 liver recipients at the center from 2000 to 2012 and monitored outcomes till mid-2016.
They concluded that the PACT does indeed identify psychosocial burden, and may predict posttransplant outcomes in certain populations. In female liver recipients, lower PACT scores and alcoholic liver disease (ALD) are associated with a greater risk of posttransplant mortality.
Their findings are published in the January/February 2019 issue of Psychosomatics.
Background
A pretransplant psychosocial assessment is an essential component of the transplant evaluation and mandated by the United Network for Organ Sharing. A growing body of evidence suggests that psychosocial risk may predict both psychosocial and medical outcomes in transplant recipients, including posttransplant mortality.
To their knowledge, say the researchers, there had been no previous examination of the PACT scale as a predictor of posttransplant mortality in liver recipients, nor any attempt to differentiate by gender the impact of psychosocial risk on liver transplant outcomes.
Their main hypothesis was that a PACT score <2 (poor or borderline candidate for listing by psychosocial criteria), at the time of initial transplant center psychiatric evaluation, would be associated with higher posttransplant mortality. Secondary aims were to assess for an association between specific psychosocial variables and mortality (including marital status and a diagnosis of ALD) for the full cohort and by gender.
Findings
Among the 1,040 liver recipients with a PACT score (about half), analysis identified only one psychosocial or demographic variable significantly associated with death: increasing age at liver transplant, which has been consistently demonstrated in liver transplant populations.
Other findings suggested that having a life partner may be protective, and that ALD and lower body mass index (BMI) may be associated with an increased risk of death.
"Our findings indicate that the protective component of having a life partner is marginally protective for male liver transplant recipients, but not for female recipients," say the researchers. "We speculate that the men may be more likely to have a caregiving and non-drinking partner. Also, depending upon age and cultural background, some women may be reluctant to accept help after surgery.
"This finding demands further investigation, as it may have implications for strengthening pretransplant support systems, particularly in women alcoholics."
The researchers' findings on gender discrepancies in post-liver transplant outcomes, identifying women recipients as at greater risk, build on previous research, quoted in the Psychosomatics paper, which used the Psychosocial Adjustment to Illness Scale (not specifically developed for transplant populations) and found female liver transplant recipients showed poorer attitudes to health care, worse sexual functioning, and greater psychological distress.
Also, women appeared to have greater susceptibility to the toxic effects of alcohol, and to develop ALD more easily than men, which may place women at greater risk for posttransplant complications and toxicity with relapse.
"Another gender disparity for women may be longer wait time for size-appropriate organs," say the researchers. "These physiologic and systems factors may put women alcoholics at greater risk for poorer post-transplantation outcomes, particularly in the event of relapse to drinking."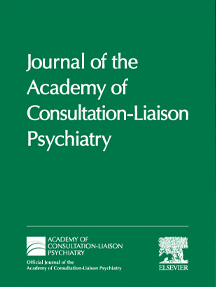 See the full Psychosomatics article, Psychosocial Risk Impacts Mortality in Women After Liver Transplantation, by Terry Schneekloth, MD, et al.