Significant Uplift in Applicants for C-L Psychiatry Fellowships
Record number of program placements available for 2019
The National Resident Matching Program (NRMP) Psychiatry Fellowship Match took place on January 2, 2019. This year we saw a significant increase in the number of applicants matching to C-L Psychiatry fellowships.
Fifty-eight certified programs offered 119 positions—the largest number of C-L fellowship placements available to-date under the Match.
Eighty-two new fellows matched with available positions (last year the total was 70)—which means 68.9% of all positions available for 2019 filled through the Match.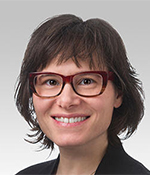 "It is wonderful to see that the trajectory and popularity of C-L psychiatry continues to trend upward," says Lisa Rosenthal, MD, FACLP, chair of ACLP's Fellowship Education Subcommittee. "With such high demand for graduates with C-L training, it is exciting that so many are joining our subspecialty."
But the 68.9% of filled positions available for 2019 is still more impressive set against the number of positions available last year, and a significant achievement for the Match:
2018: 113 positions available, 61.9% filled
2019: 119 positions available, 68.9% filled
Recruitment initiatives
This is the fifth year that applications to C-L Psychiatry fellowship training have been managed through the Match.
"The Academy's Education Committee and its subcommittees continue to undertake multiple initiatives to raise the visibility of our field," says Dr. Rosenthal. "We are increasingly providing training resources at the fellow, resident, and medical student level, including special focus on trainees and early career psychiatrists at our annual meeting."
Academy members connected with a medical school can help recruitment by encouraging their institutions to include C-L exposure in medical student education. "We know that most medical schools utilize consultation services as primary training sites for medical students. Encouraging trainees to attend our annual meeting could help us continue to maintain this growth in popularity."
Those involved in a psychiatry residency can additionally boost recruitment by ensuring residents receive robust C-L experience, including in outpatient medical settings. "Many junior trainees are not yet aware that C-L psychiatry includes expertise in population health initiatives in addition to integrated and collaborative care," says Dr. Rosenthal. "C-L training is a path to an exciting area of practice, as well as a wide variety of job opportunities in academia, the community, and increasingly in private practice and industry."
C-L fellowship programs offer strong training with an attractive balance of didactics and clinical experience, including training in integrated care and women's health.
"Applicants entering fellowship training are the future of our field," says Dr. Rosenthal. "We are continuing to engage in strategies to maintain this growth in recruitment."
For further support, email Dr. Rosenthal at: lrosenth@northwestern.edu