Academy Awards 2020
Recognizing Research, Achievement, and Distinguished Service
ACLP's 2020 awards—to be recognised at the Academy's digital annual meeting in November—are presented to individuals for meritorious contributions to C-L Psychiatry, or for outstanding service to the Academy.
DON R. LIPSITT AWARD
DON R. LIPSITT AWARD for ACHIEVEMENT IN INTEGRATED & COLLABORATIVE CARE—Established in 2014, this award recognizes an individual who has demonstrated excellence and innovation in the integration of mental health with other medical care through collaborative care.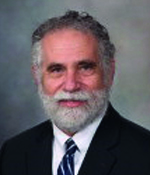 Winner: David Katzelnick, MD, Mayo Clinic Department of Psychiatry & Psychology

Nominator: Jeffrey Staab, MD, MS, FACLP
Dr. Katzelnick played several crucial roles in the maturation of collaborative care from a highly successful research program in the Pacific Northwest to the widely disseminated model of integrated services that we recognize today.
In particular, Dr. Katzelnick was a catalyst in convincing commercial and government insurers to pay for care coordinators without which collaborative care would not be viable. Then, he and his colleagues expanded the reach of collaborative care from depression to anxiety and medical-psychiatric comorbidity, and from adults to children. They also developed successful strategies for adding evidence-based psychotherapy to primary care practices.
For nearly a decade, Dr. Katzelnick has held national leadership positions in support of collaborative care.
Dr. Katzelnick began his investigations into barriers to successful treatment of depression while working as a Distinguished Scientist at the Dean Foundation for Health, Research and Education in Middleton, Wisconsin, in the early 1990s. He and his team of health services researchers developed a means of integrating large-scale databases containing information on clinical service and pharmacy benefits. They showed that a surprisingly large percentage of patients filled no more than one prescription for antidepressant medications, providing hard evidence of inadequate treatment in real-world clinical practice.
Along with other researchers at that time, he and his team also demonstrated that patients with depression and anxiety disorders were high utilizers of general medical services.
Dr. Katzelnick contacted Dr. Wayne Katon who had begun his seminal research on integrating psychiatric services into primary care as a potential solution to these problems. In parallel with Dr. Katon's work, Dr. Katzelnick became an early advocate for measurement-based psychiatric care, primary care integration, and stepwise processes for delivering mental health services. He conducted his own multicenter investigations into depression management in primary care for patients who were high utilizers of health care services.
As a result of his work, Dr. Katzelnick was one of the collaborative care experts invited to advise the Institute for Clinical Systems Improvement (a consortium of more than 50 hospital and health care groups in Minnesota) on a strategy for large-scale dissemination of collaborative care.
The Institute launched the Depression Improvement Across Minnesota, offering a New Direction (DIAMOND) project in more than 100 clinics in 2008 as the first large-scale dissemination of collaborative care supported by health insurers.
Dr. Katzelnick was recruited to Mayo Clinic in Rochester in 2010 to create and lead the multi-professional Integrated Behavioral Health Division with the goal of expanding the DIAMOND program to provide evidence-based behavioral health care for patients in all of Mayo Clinic's primary care practices.  
The DIAMOND project received the American Psychiatric Association Gold Award for community-based programs in 2010. The Academy for Integrating Behavioral Health and Primary Care includes the DIAMOND strategy for using the PHQ-9 to track outcomes in its toolbox of core measures for collaborative care practices.
Perhaps most importantly, the success of DIAMOND and the COMPASS large-scale CMMI dissemination project for patients with comorbid depression and diabetes and or cardiovascular illness prompted the Centers for Medicare and Medicaid Services to pay for care coordination services, thus providing financing for widespread implementation of collaborative care.
"Dr. Katzelnick's contributions to collaborative care began with innovative methods for investigating system-based causes of high health care utilization and unfavorable outcomes for depression treatment more than 30 years ago," says nominator Dr. Staab.
"Over the last three decades, he has worked in parallel and collaboration with leading innovators in the field of collaborative care. His crucial insights into the need for a new payment scheme to support care coordination and his ability to demonstrate its success in real-world practice moved collaborative care from a highly successful research endeavor to a widely supported strategy for delivering mental health services in primary care."
WAYNE KATON RESEARCH AWARD
WAYNE KATON RESEARCH AWARD—The award recognizes a currently active researcher in the field of psychopathology in the medically ill.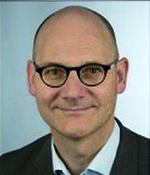 Winner: Bernd Löwe, Prof. Dr. med. Dipl.Psych, Department of Psychosomatic Medicine and Psychotherapy, Center for Internal Medicine, University Medical Center Hamburg-Eppendorf
Nominator: James Levenson, MD
Professor Löwe has published more than 300 original papers, literature reviews, editorials, and book chapters. Most of the scientific publications have a clinical, patient-oriented focus and deal with topics central to C-L Psychiatry and psychosomatic medicine.
Topics covered in the publications include somatic symptom and related disorders, functional disorders, mental comorbidity in somatically ill patients, eating disorders, depressive disorders, and many others.
Professor Löwe and his team have developed psychometric instruments such as the SSS-8 and SSD-12 to improve the screening, diagnosis, and follow-up of somatic symptoms and somatic symptom disorder.
He has been actively involved on the board of the German College of Psychosomatic Medicine and Psychotherapy from 2012 to 2018, and on the board of the European Association of Psychosomatic Medicine since 2016.
Dr. Levenson says: "Professor Löwe's studies have given the new DSM-5 diagnosis of somatic symptom disorder a firm basis in reliability and validity beyond that available anywhere else.
"His work has demonstrated the power of psychotherapy in the treatment of medically unexplained symptoms and eating disorders in medical settings. He has demonstrated the effectiveness of collaborative care for depression in primary care settings in Germany."
Professor Löwe's research has been published in high-impact journals such as The Lancet, Psychological Medicine, and the British Journal of Psychiatry, as well as the major C-L Psychiatry research journals such as the Journal of Psychosomatic Research, Psychosomatic Medicine, General Hospital Psychiatry, and Psychotherapy and Psychosomatics.
ACLP FOUNDATION RESEARCH PROFESSOR PROGRAM
ACLP FOUNDATION RESEARCH PROFESSOR PROGRAM—The program has two objectives: funding a pre-eminent research leader to lecture at the upcoming annual meeting, and funding the mentorship by the selected professor of emerging early-career researchers in the field.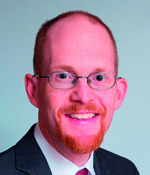 Winner: Jeff Huffman, MD, FACLP, Harvard University and Massachusetts General Hospital
Nominator: Nancy Byatt, DO, MS, MBA  
Dr. Huffman has developed and tested extensions of the collaborative care model within inpatient cardiology settings over the past 12 years. His current research is a randomized controlled trial (RCT) of a blended medical-psychiatric collaborative care model. "If this model proves effective in reducing readmissions among depressed cardiac patients, it could have a major effect on the delivery of clinical care," says Dr Byatt.
He has also developed and tested a positive psychology-based intervention to promote physical activity in patients with a wide range of medical conditions; multiple initial RCTs have shown substantial benefits. "This too could result in a substantial change to the delivery of clinical care if next-step trials find the intervention to be effective."
Dr. Huffman has published more than 170 papers in peer-reviewed journals. Of note, more than 120 of these have been as either first author or senior author, speaking to substantial lead or supervisory roles on the work.
DISTINGUISHED SERVICE AWARD
DISTINGUISHED SERVICE AWARD—This award is presented to Academy members for invaluable assistance to the organization.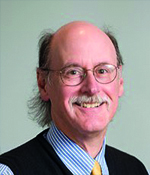 Winner: Ted Stern, MD, MA, FACLP

Nominator: Jane Walker, MBChB, MSc, PhD, MRCPsych
Dr. Stern has been a Member of ACLP since 1988, a Fellow since 1991, and a Life Fellow since 2017. During this time, he has served on, and led, several ACLP task forces and committees, including the Residency Training in C-L Psychiatry Task Force, the Task Force for Evidence-Based Outcome Data, the Task Force on Practice Management, the Standards and Ethics Committee, the Nominating Committee, the Membership Committee, the Website Committee, the Long-range Planning Committee, the Annual Meeting Committee, and the Education Committee.
Dr. Stern was a member of Council for more than 20 years (1994-2016), serving as president from 2003 to 2004, and then as governor.
"In all of these roles, Dr. Stern has served the Academy with dedication," says Dr. Walker. "However, his role as editor-in-chief of the Academy journal, Psychosomatics, deserves specific mention and recognition."
Dr. Stern was assistant editor of Psychosomatics for 10 years (1987-2007) before being selected as editor-in-chief in 2008. "He has worked tirelessly to ensure that the journal is relevant to Academy members, includes up-to-date, high-quality information, and reflects well on our organization," says Dr. Walker.
An article from Dr. Stern is published in the Academy's summer Newsletter here.
DORFMAN JOURNAL PAPER AWARDS
DORFMAN JOURNAL PAPER AWARDS—These awards are presented for the best articles published annually in our journal, Psychosomatics, in categories of case reports, reviews, and original research. Papers are judged on composition and writing, significance of findings, and innovation.
Case Reports
Long-Term Consequences of Chronic Naphthalene Poisoning in a Patient With a Mothball Use Disorder, Karolina Mlynek, MD; Nuria Thusius, MD; Christopher Sola, DO, FACLP; Magdalena Romanowicz, MD (January/February 2020).
Original Research
Feasibility Study of Three-Phase Implementation of International Consortium for Health Outcomes Measurement Depression and Niazi Anxiety Standard Set in an Outpatient Consultation-Liaison Psychiatry Practice, Shehzad Niazi, MD, FRCPC, FACLP; Aaron Spaulding, PhD; Emily Vargas, MPH, et al (January/February 2020).
Reviews
Functional Coma: Two Case Reports and a Review of the Literature, Elizabeth Ryznar, MD, MSc; Douglas Wilcox, PhD (July/August 2019).