IN THIS ISSUE: Hackett Memorial Award | Membership Expansion | Plenary | Posters | A&E Abstracts | President's Update

Selection from the latest research impacting C-L Psychiatry
Supervised Drug Consumption at Prevention Centers Reduces Risk of Overdoses
Research: First 2 Months of Operation at First Publicity Recognized Overdose Prevention Centers in US
Authors: Alex Harocopos, PhD, et al.
Abstract: In New York City (NYC), there were 2,062 overdose fatalities in 2020, the deadliest year on record for NYC and the US. Fentanyl and its analogs were the most common substances involved in overdose deaths in NYC, present in 77% of such deaths in 2020. A characteristic of fentanyl-involved overdose is rapid onset of overdose symptoms; however, with timely administration of oxygen or naloxone, deaths can be averted.
In response, NYC implemented overdose prevention center (OPC) services at two syringe service programs. OPCs aim to improve individual and community health, increase public safety, and reduce consequences of drug use, including overdose deaths, public drug use, and syringe litter.
Operating in more than 10 countries, OPCs offer supervised, hygienic spaces in which people can use pre-obtained drugs and access services, onsite or by referral, to health and mental health care, drug treatment, and other social supports.
While previous research documented operations at an underground US OPC, use of sanctioned sites has not yet been studied, to the authors' knowledge, this study describes the first two months of operation and use at the first two publicly recognized US OPCs.
Among all participants, 75.9% reported that they would have used their drugs in a public or semi-public location if OPC services had not been available.
During the first two months, trained staff responded 125 times to mitigate overdose risk. In response to opioid-involved symptoms of overdose, naloxone was administered 19 times and oxygen 35 times, while respiration or blood oxygen levels were monitored 26 times. In response to stimulant-involved symptoms of overdose (also known as overamping), staff intervened 45 times to provide hydration, cooling, and de-escalation as needed. Emergency medical services responded five times, and participants were transported to emergency departments three times. No fatal overdoses occurred in OPCs nor among individuals transported to hospitals.
More than half of individuals using OPC services (52.5%) received additional support during their visit. This included, but was not limited to naloxone distribution, counseling, hepatitis C testing, medical care, and holistic services (e.g., auricular acupuncture).
Importance: This quality improvement study found that OPCs in NYC were heavily used. Early data suggests that supervised consumption in these settings was associated with decreased overdose risk. Data also suggested that OPCs were associated with decreased prevalence of public drug use.
Availability: Published by JAMA Network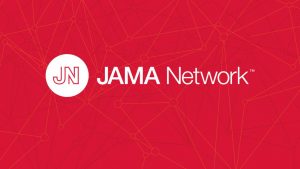 Agitation Measure Supporting C-SSRS Identifies Extra 10 Patients at Risk of Suicide for Every 10,000 Patients per Year
Research: Use of an Agitation Measure to Screen for Suicide and Self-Harm Risk Among Emergency Department Patients
Authors: Scott Simpson, MD, MPH, FACLP, et al.
Abstract: Emergency department (ED) settings are prime locations in which to identify and treat patients with elevated risk of suicide. More than 40% of suicide decedents visit an ED in the year before death, and patients treated in the ED are twice as likely to die by suicide in the following year compared to the general population. In 2019, the Joint Commission mandated that ED patients with primary behavioral health concerns must be screened for suicidal ideation using a validated instrument.
Among recommended suicide risk screening tools is the Columbia-Suicide Severity Rating Scale—Clinical Practice Screener (C-SSRS). Recent studies of the C-SSRS in real-time practice suggest its limitations in detecting ED patients' risk of suicide, say the authors. The screener's sensitivity was only 18% in a study of general ED patients and 54% in a smaller study among emergency psychiatric patients.
"These limitations in sensitivity reflect in part the dependence of C-SSRS on patient-reported suicidal ideation—a symptom that is a known suicide risk factor but only one of many that is associated with risk," say the authors. "Most patients who die by suicide deny suicidal ideation in their last clinical encounter."
Using additional objective measures of psychiatric symptom severity may be one approach to improving suicide risk screening, say the authors. In particular, measuring agitation may be useful for predicting imminent suicide risk.
Agitation is a sense of restlessness accompanied by motoric hyperactivity. "Its presence may indicate acute psychiatric or medical illness. Unlike more static risk factors of prior self-harm or a history of psychiatric hospitalization—which are not modifiable—agitation represents an acute and dynamic syndrome whose presence may herald a period of particularly escalated suicide risk."
The authors add: "At the bedside, agitation may be identified quickly and reliably by all health care staff using validated instruments."
Importance: The authors tested their hypothesis that adding an agitation component to the C-SSRS would result in greater sensitivity to suicide and self-harm (without diminishing overall screening performance) than using C-SSRS alone. Resultant improvement in sensitivity suggests that simultaneously applying a measure of agitation to the C-SSRS screener would identify an extra 10 patients at risk of suicide for every 10,000 ED patients per year. Such results may drive other evidence-based interventions for suicide risk management.
Availability: Pre-publication in the Journal of the Academy of Consultation-Liaison Psychiatry (JACLP)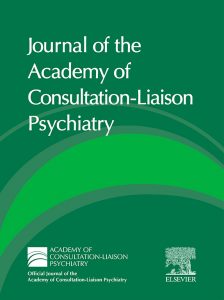 By 9-10 Years Transgender Children Already Show Increased Susceptibility to Mental Health Problems
Research: Prevalence of Mental Health Problems in Transgender Children Aged 9 to 10 Years in the US, 2018
Authors: Douglas Russell, MSc, et al.
Abstract: This cohort study compared mental health outcomes between transgender and cisgender children aged nine to 10 years who completed baseline assessment in the Adolescent Brain Cognitive Development study—which recruited more than 11,000 children across the US using multistage probability sampling with the aim of obtaining a representative sample of the US population.
The study was approved by the institutional review board at the University of California, San Diego. Parents provided informed consent and children additionally gave their assent.
Research into the mental health of transgender and gender diverse young people points to concerning levels of depression, anxiety, and other mental health issues. Much of this research has focused on transgender young people attending specialist gender clinics or recruited via community-based convenience sampling.
"Although such studies have made important contributions to understanding the mental health of transgender young people, they have critical limitations and potential biases," say the authors. "Clinical samples may misestimate the prevalence and severity of mental health problems, while convenience samples may experience selection bias. Both cases lead to challenges in generalizing findings to the general population. To address these shortcomings, research using representative community samples of transgender young people is required."
This analysis included 7,169 children and compared transgender (58 participants) and cisgender (7,111 participants) children who understood and answered the question: 'Are you transgender?' To the authors' knowledge, this is the first study to report rates of DSM-5-related problems using a representative population sample of transgender children.
Importance: Findings suggest that by nine to 10 years of age transgender children already show increased susceptibility to mental health problems compared with their cisgender peers, which has important public health implications. "Whether this is due to stigma, minority stress, discrimination, or gender dysphoria is unclear, but providing appropriate mental health supports to this vulnerable group is paramount," say the authors.
Availability: Published by JAMA Network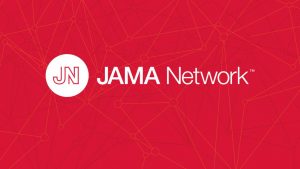 Behavioral and Pharmacological Management of a Severe Traumatic Brain Injury Patient
Research: A Case Study on the Management of the Behavioral Sequelae of Traumatic Brain Injury
Authors: Clare Bajamundi-Plyler, DO, et al.
Abstract: Neuropsychiatric symptoms in traumatic brain injury are often challenging to manage owing to the varied symptom profile. Treatment, say the authors, requires continued re-evaluation and a mixture of behavioral therapy and psychopharmacologic approaches.
They present the case of a 46-year-old male with a history of post-traumatic stress disorder and opioid use disorder who sustained a severe traumatic brain injury after a motor vehicle accident and was brought to the attention of a C-L Psychiatry team because of significant physical and verbal aggression.
The study details specific behavioral and pharmacological management for this patient's symptoms. Key teaching includes:
The pathophysiology and cognitive evaluation of traumatic brain injury.
Conducting a behavioral analysis and developing a behavioral management plan. "Behavioral analysis and management plans are imperative for patient and staff safety," say the authors. "These types of patients have a higher prevalence of sleep disruption, emotional lability, difficulty articulating needs, exit seeking, and aggressive behaviors."
How to utilize appropriate symptom-based pharmacology taking into account evidence-based treatment.
Importance: The behavioral presentation of TBI is multifactorial. A patient's unique cognitive deficits as well as psychiatric changes, such as mood dysregulation and anxiety, contribute to behavioral disturbances. Environmental stressors, medication side-effects, physical limitations, and pain are also important factors affecting behavior. A multidisciplinary approach to create a targeted behavioral plan and selection of appropriate evidence-based pharmacology to address specific symptoms is paramount.
Availability: Published in the Journal of the Academy of Consultation-Liaison Psychiatry (JACLP)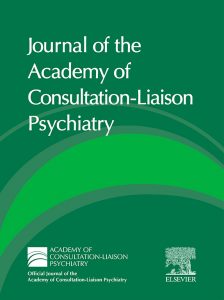 Overview of Psychiatric Symptoms in Stiff-Person Syndrome
Research: Psychiatric Symptoms in Stiff-Person Syndrome: a systematic review and a report of two cases
Authors: Amina Nasri, MD, et al.
Abstract: Stiff-person syndrome (SPS), is a rare neuroimmunological disorder with a prevalence of one to two cases per million inhabitants. Its classic form is characterized by continuous muscle activity causing severe rigidity and episodic painful spasms in truncal and proximal limb muscles.
The clinical SPS spectrum encompasses a wide range of signs including psychiatric symptoms. So the authors set out to provide an overview of the spectrum through a systematic literature search and two illustrative case reports.
Anxiety (56%) and depression (45%) were the most common psychiatric symptoms. Among the three SPS phenotypes, the classic form was predominant (77%), followed by stiff-limb syndrome (13%), and progressive encephalomyelitis with rigidity and myoclonus (10%). The most frequent etiology of SPS with psychiatric symptoms was autoimmune (90%), followed by cryptogenic (7%) and paraneoplastic forms (7%). These patients were mainly treated with immune mediated therapies and GABAergic drugs.
Importance: Both systematic literature review and case reporting were conducted to:
Provide a detailed description of the clinical presentation, paraclinical features, management and outcomes of SPS with psychiatric symptoms.
Raise awareness on psychiatric clinical presentations of SPS.
Provide clues to suspect SPS in patients with such presentations.
 Availability: Pre-publication in the Journal of the Academy of Consultation-Liaison Psychiatry (JACLP)