IN THIS ISSUE: Hackett Memorial Award | Membership Expansion | Plenary | Posters | A&E Abstracts | President's Update

From program chair Sandra Rackley, MD, MAEdHD,  FACLP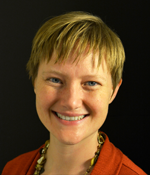 Get Set for Dynamic Lecturing on Second Day of CLP 2022
How to create a motivating, creative, and engaging classroom community
In keeping with the CLP 2022 theme Making Connections: Inspiring Transformation Through Education, professional educator Todd Zakrajsek will present the Friday plenary and also run a workshop.
Registration for the Academy's first live annual meeting in three years is open here. You can reserve your room at the conference hotel here. Registration for an online facility for members unable to travel will open later this month.
Online attendees will be able to stream all the plenary sessions live as well as some of the break-out sessions. That includes a conference debate on the final day of the November 10-12 meeting when two combatants will challenge each other on the pros and cons of PGY4 fast tracking (see next month's ACLP News).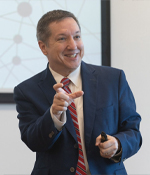 Todd Zakrajsek, PhD, is the author of Dynamic Lecturing, and advises faculty on how to create a motivating, creative, and engaging classroom community.
He currently directs five Lilly Conferences on College and University Teaching, and sits on two educationally related boards and several editorial boards for journals in the area of teaching and learning.
Video samples from his on-site and online speaking engagements and podcasts are here on his website
If, however, it proves all too much for you, you'll find solace in our new mindfulness sessions being run by ACLP member Pamela Mirsky, MD, FACLP, a qualified teacher of Mindfulness-Based Cognitive Therapy through the University of California San Diego Mindfulness-Based Professional Training Institute.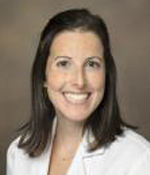 She has completed the Institute for Mindfulness and Psychotherapy's nine-month Certificate Program (which forms the core training for the Advanced Fellowship in Mindfulness and Psychotherapy at the Cambridge Health Alliance Center for Mindfulness and Compassion), and is currently in her second year of the Mindfulness Meditation Teacher Certification Program through Sounds True, the Awareness Training Institute, and the Greater Good Science Center at UC Berkeley. Pamela was recently director of the Mindfulness Clinic in the Psychiatry Department at the University of Arizona, and is now transitioning to private practice.
Mindfulness meditation has become an established part of the Academy's annual meeting agenda—previous leader Paul Jones had to take early medical retirement. We are truly appreciative of Paul launching this inspiring feature of our conference program.