IN THIS ISSUE: Hackett Memorial Award | Membership Expansion | Plenary | Posters | A&E Abstracts | President's Update
From Philip Bialer, MD, FACLP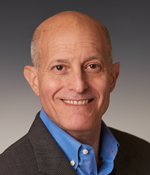 President's Update
Dear ACLP colleagues,
As you may know, since 2005 ACLP has been managed under contract by PAI Management Corporation, a company specializing in providing central office management services to biomedical professional membership societies. James Vrac has served as our executive director since 2013 under this contract.
In June of this year, PAI Management was acquired by Kellen Company, a company providing similar management services but at a considerably larger scale. Kellen Company has 300 employees in several locations worldwide and over 100 clients under contract. Through this acquisition James and the PAI staff have now joined Kellen Company and, by extension, ACLP is now managed by Kellen Company. If you've been in touch with the executive office recently you may have already noticed that staff emails have changed (though old ones will continue to work for some time).
Though it might seem the scale of Kellen Company exceeds ACLP's requirements, in fact the Academy has grown so much over the last decade that we are an average client for Kellen Company and the capabilities offered by a much larger management company offer notable advantages for ACLP. The staff have not changed, James continues to be our executive director, and there has been no change to the financial terms of our contract for services. In all respects, it is business as usual in the short term. However, in time, the ACLP Board anticipates that James will be spending more time managing ACLP while simultaneously we look forward to new opportunities for service and cost efficiencies that can be realized through this new relationship.
In the interests of transparency, the Board feels it is important to share this information with you. The Board and James will be happy to answer questions at the members' annual business meeting in Atlanta in November.
Your collegially,
Philip Bialer, MD, FACLP
President