IN THIS ISSUE: FACLPs | Visiting Professor | CLP 2022 | Guidelines Appeal | Webb Fellows | A&E Abstracts 
Class of Six Selected for 2022-2023 Webb Fellowship Awards
'For me it is a once-in-a-lifetime opportunity to accelerate my professional development and achieve my dream of becoming an impactful C-L psychiatrist'
A class of six has been selected for the Academy's 2022-2023 William Webb Fellowship Program. They are:
---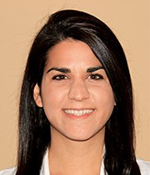 Marissa Beal, DO,  Johns Hopkins University School of Medicine
"My major areas of interest include reproductive psychiatry, quality improvement to reduce gaps in care, and education for non-psychiatric providers.
"Within reproductive psychiatry, I have an interest in improving psychiatric education for obstetrics providers and access to care through integrated and collaborative care models.
"My career plans include a career in academic medicine in C-L Psychiatry and reproductive psychiatry. I am working as an assistant professor at Johns Hopkins University School of Medicine, splitting time between the inpatient C-L Psychiatry service and the Center for Women's Reproductive Mental Health.
"During part of my time, I work in an integrated perinatal psychiatry clinic, evaluating perinatal patients identified by the Ob/Gyn team who need additional psychiatric consultation. During my C-L Psychiatry fellowship, we started quality improvement projects to assess barriers to psychiatric care for this patient population and study the efficacy of the integrated perinatal clinic to improve psychiatric and obstetric outcomes and I am continuing this work.
"My goal is to expand psychiatric care and access to services for this patient population and eventually develop a true collaborative care model within obstetrics."
---
Fiona Fonseca,  MBBChBAO (MD), MS, Mayo Clinic
"I am particularly interested in reproductive and LGBTQIA+ psychiatry (specifically transgender mental health and HIV psychiatry) and hope to establish expertise in this area. I also hope to learn more about transplant psychiatry, end-of-life care, and psycho-oncology.
"In addition, I am committed to DEIA-related advocacy and physician well-being. I also have a keen interest in psychotherapy and see myself exploring organized and academic medicine over the upcoming year.
"As an LGBTQ+ non-binary person of color who has lived on three continents, I also have a keen interest in cultural psychiatry and the role of psychiatry in reproductive and LGBTQ+, specifically transgender, health care. I was recently elected as chair for the APA-Foundation/ SAMHSA Diversity Leadership fellows and will attend APA board of trustee meetings.
"I yearn to connect with the larger community of C-L psychiatrists. My experience at ACLP last year was invigorating, and it is my goal to be more formally involved with the organization. I will be presenting at three workshops at the annual meeting in Atlanta."
---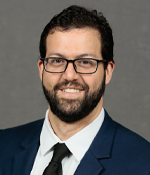 Diego Garces Grosse, MD, NYU Langone
"During my rotations on the C-L Psychiatry service at the University Hospital, in Newark, during my residency training, I was exposed to a significant number of pregnant patients with multiple mental health problems, such as mood disorders, psychotic disorders, and substance use. I developed an interest in helping this specific population. I want to continue working and researching in the field of women's mental health and reproductive psychiatry.
"Since early in my career, I have been exposed to diverse and underserved communities. Through my residency training I have worked with minorities and realized that I can make a difference when working with minorities and immigrants, and more specifically, with Hispanic populations and those who have limited English proficiency and have Spanish as their primary language, which is my native language. Working in an inpatient C-L Psychiatry service and being able to see Hispanic patients in my native language has proven to make a significant impact in developing a stronger therapeutic alliance with my patients.
At NYU, and particularly at the Bellevue location, I will continue to work with a very diverse population and to help underserved communities.
"My ultimate goal is to obtain a position in leadership (such as program director in a residency of fellowship program) whilst running an inpatient consult service at an academic institution that serves a diverse and underserved population, where I can provide not only quality health care to my patients but also education, supervision, and mentorship to medical students, residents and fellows."
---
Zachary Mathias Harvanek, MD, PhD, Yale University
"My primary areas of interest are understanding the mechanisms through which psychological stress and resiliency influence long-term physical health and aging. This includes more global indices of physical health (e.g., epigenetic aging), as well as specific aspects of health such as chronic pain.
"My fascination with this field stems from my PhD where I studied the biological mechanisms through which the social environment regulated aging. My PhD focused on the brain as a key regulator of physiology, health, and longevity. This work identified specific neurobiological mechanisms, including GnRH- and NPY-related pathways, through which the social environment regulates aging.
"Since joining the Yale Psychiatry Residency, I have spearheaded a project to investigate this question using 'epigenetic clocks' which utilize DNA methylation biomarkers to assess a patient's biological age. Our findings, which were recently published in Translational Psychiatry, demonstrate an association between cumulative stress and accelerated epigenetic aging which is regulated by specific behavioral, psychological, and neuro-hormonal factors.
"My C-L Psychiatry fellowship at Yale will further my expertise in the mechanisms connecting stress, mental health, and healthy aging. I also intend to apply for a K award focusing on how stress, psychological resilience, and epigenetic fingerprints may allow physicians to better predict both psychiatric and physical health outcomes in response to specific treatments."
---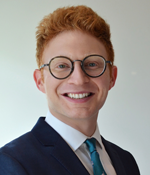 George Sayde, MD, MPH, Tulane University School of Medicine
"My major areas of interest include intensive care unit-related psychological morbidity, post-intensive care syndrome (PICS), critical care psychiatry, resident/trainee education, global health, and integrated care.
"As a dually trained internist and psychiatrist with a background in public health, I plan to apply and strengthen my skills to provide integrated care for medically and psychiatrically complex patients. Additionally, I hope to expand quality mental health care in communities, both domestically and abroad, where treatment is stigmatized or difficult to access.
"The Webb Fellowship will support my ongoing PICS research and help facilitate one of my professional visions: the creation of more spaces like the PICS clinic that expand the continuum of integrated care for medically and psychiatrically vulnerable patients from the inpatient to outpatient settings.
"I also hope to expand upon my current work teaching resident didactics and developing a C-L Psychiatry curriculum for medical students."
---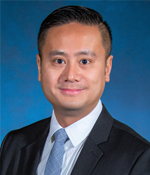 Timothy Wong, DO, Hospital of the University of Pennsylvania
"I have developed a special interest in transplant psychiatry, stemming from my C-L Psychiatry work with the Virtua Center for Organ Transplantation and the Virtua Our Lady of Lourdes Hospital.
As a fourth-year resident, I created a new outpatient psychiatry resident clinic with Virtua Health's transplant department, which will improve psychiatric care access for pre- and post-transplant patients.
"I am also interested in education, mental health disparities, and advocacy issues in Psychiatry. I have been looking to improve educational opportunities in resident didactics, and I have, in particular, looked towards ACLP and the Transplant Psychiatry SIG in my development of educational and training materials in topics related to transplant psychiatry.
"The Webb Fellowship Program for me is a once-in-a-lifetime opportunity to accelerate my professional development and achieve my dream of becoming an impactful C-L psychiatrist. The mentorship and networking elements of the fellowship are very appealing to me. I have been fortunate to be part of the ACLP's resident mentorship program, and I have benefitted immensely."